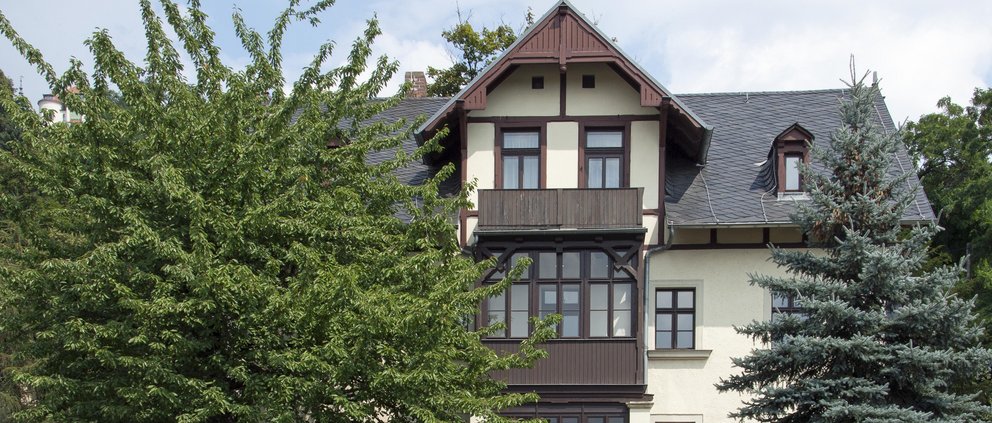 "Involved With All Senses" The Graphic Works of Wols – Seen by Will Grohmann
Today, the photographer, painter and graphic artist Wols (1913-1951), whose biographic and artistic beginnings can be found in Dresden, counts among the most important representatives of post-war modernism. Already in 1959, Will Grohmann (1887-1968), one of the most influential German art critics of the 20th century, presented "The Graphic Works of Wols" in the international art magazine Quadrum. Seen from a distance, but with a fascinating view, he approached this rather unknown part of Wols' oeuvre.
Exhibition Site

Josef-Hegenbarth-Archive
DATES

08/09/2012—06/01/2013
text1
Parallel to the exhibition In the Network of Modernism. Kirchner, Braque, Kandinsky, Klee ... Richter, Bacon, Altenbourg and their critic Will Grohmann, the Josef-Hegenbarth-Archive presents a selection of prints by Wols from the holdings of the Collection of Prints, Drawings and Photographs. The small-sized prints, which were used for instance as illustrations for books by Jean-Paul Sartre and Franz Kafka, as well as selected texts invite the visitors to experience Grohmann's knowledgeable enthusiasm for Wols' prints next to the original art works.