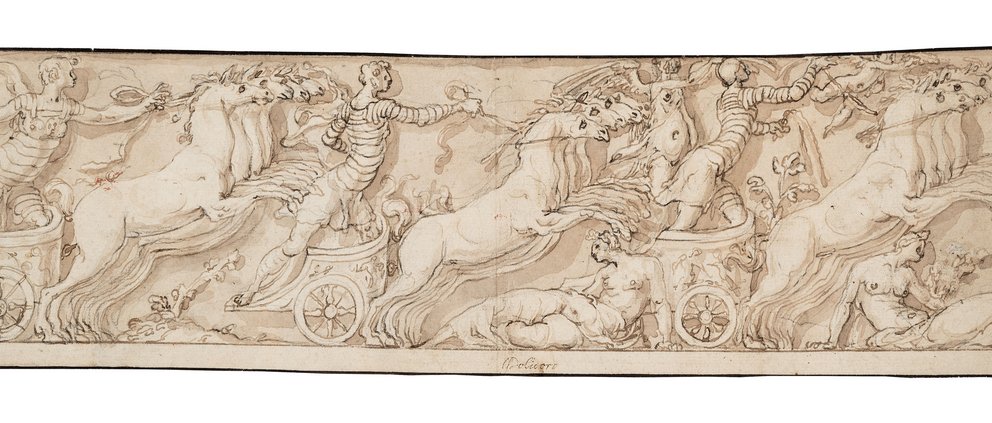 Italian Drawings of the Sixteenth Century
The Dresden Paper Project
Italienische Zeichnungen des 16. Jahrhunderts: THE DRESDEN PAPER PROJEKT
Starting in 2017, the 16th-century Italian drawings of the Kupferstich-Kabinett have been studied and researched. There are well-known works, by Raphael and Correggio for example, among its holdings of more than 600 individual sheets. However, scholarly assessment is still pending for a large number of the drawings.
The goal of the project is to use art historical and material research to make the works accessible not only to a professional, but also to a wider audience – whether through digital means, exhibitions, or presentations in the Study Room.
The scholarly work of the project draws upon an international network of experts, who are closely involved in the evaluation of the holdings. Scholarly exchange, especially between experienced drawings researchers and younger scholars, has been supported through workshops and other activities.
Since 2018, the project has been generously funded by the Getty Foundation as part of their initiative "The Paper Project." Further information on this initiative and the other partners involved in the project can be found on the Getty website.
Forschungsprojekte des Kupferstich-Kabinetts
Forschungsprojekte des Kupferstich-Kabinetts