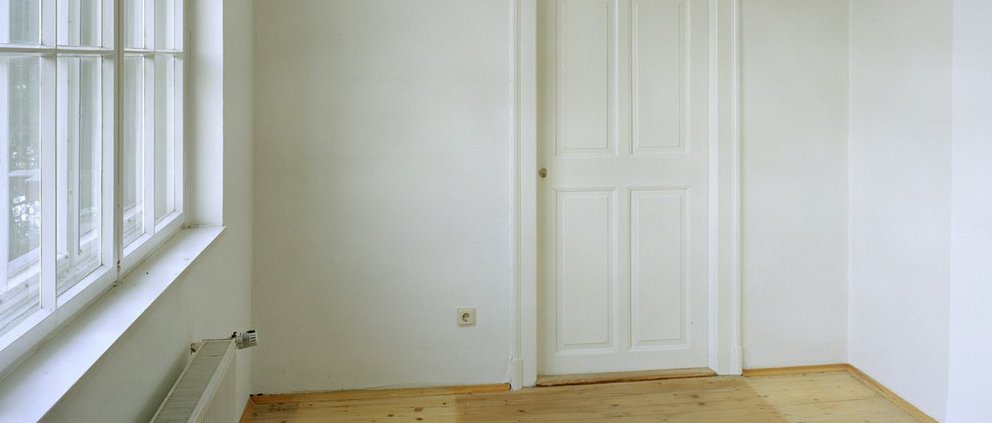 Notes of Absence. Photos by Anja Bohnhof and Karen Weinert
The artists Anja Bohnhof and Karen Weinert have been looking into the effect of residence and work places of historically important people, which now are museums. Their teamwork, called "Abwesenheitsnotizen" (Notes of Absence), was started in 2004 and now comprises of about 20 photographs. The staging of rooms as authentic places, such as the offices of Bertholt Brecht in Berlin or Albert Einstein in Caputh, is based on their furniture, which either preserved, rebuilt with attention to detail or imitated with the appropriate furniture of its time. Bohnhof and Weinert empty these rooms and document the temporary condition in a photo.
Exhibition Site

Josef-Hegenbarth-Archive
DATES

07/06/2010—23/09/2010
text1
Pictures of the cleaned rooms arise questions of the whereabouts of an aura, when no furniture or personal item suggest that the scientist, artist or writer could have just been in the room. What does an empty room tell you about its former resident when the view is opened to items of modern time – the heating, the security systems, wall sockets and signs? Possibly, it is the emptiness that demands more of the visitor than the intact interior hence allowing the "people absent" to be present. Part of the exhibition in the Josef-Hegenbarth-Archiv will be a picture of Hegenbarth's workshop, where the graphic artist, painter and illustrator lived and worked on Calberlastraße 2 in Loschwitz from 1921 to 1962.